How to Discourage a Woman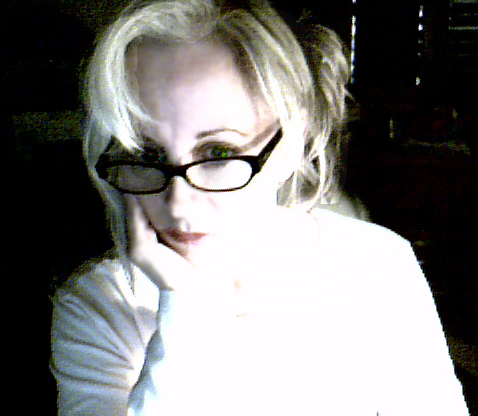 Hey men – this is easy really when you consider what our (women) weakness is . We are helpless when you tell us things – using words — even better.
The story is old, I realize that women talk "too" much and men are always waiting for the bottom line – all the while their minds are drifting to something else until you finish your yammering. For women, we continually agonize that you never say anything, or don't say enough, or don't let us in on what you're thinking. Now that we've cleared that up, here are some pointers from my experience to help you.
If you like a woman, for any reason regardless if you just want a close friend, or you are attracted to her, or you just want a playmate, whatever the case is listen up.
Even if you are getting unwanted attention, or you're not sure how to discourage her from being interested in you – this list should work like a charm as well.
On the discouragement scale 1-5 these will work great on her.I would say most score at least a 3. :]
TEN WAYS
1. When close to her be sure and point out as many women as possible in the area that look amazing.  Regardless if you do this to just a "good friend" that hangs out with you- the problem is we women are born with a nature that constantly needs reassurance on our own attractiveness. Even if we are "helping" you look for possible dating material, this is still painful.
2. Never tell her she looks good, never notice what she wears, or her hair, or any detail you like- just keep it to yourself. When you say nothing – in her mind she thinks you don't approve.
3.  Always talk about yourself and never ask her about her life, or anything she's involved with.
4. Always ask her for help, favors and other tasks you know she is good at.  Even you if you thank her, be sure and not pour too much on and tell her how much she's helped you – how much she means to you.
5. After doing something you've asked her to do – be sure and complain about something she left out.
6. When you see a flaw in her, find out she messed up, noticed she's embarrassed – be sure and ignore this and don't offer any comfort whatsoever.
7.  Notice a day she withdraws her attention from you and then say something.
8. Invite her to lunch and then during –  act detached.  For added emphasis, be sure and stare at every woman's ass that walks by.
9. Check your phone a lot while sitting with her.
10. Be sure and clam up every day or so – especially after being attentive.
Related posts: